The Best Henley Options for Spring. When winter transitions into spring, it can be difficult to find clothing that will keep you warm while at the same time being lightweight enough to move around in while doing springtime activities like hiking and going on picnics. Sweaters are cozy but can quickly become far too hot and heavy, and t-shirts may not retain enough warmth for comfort.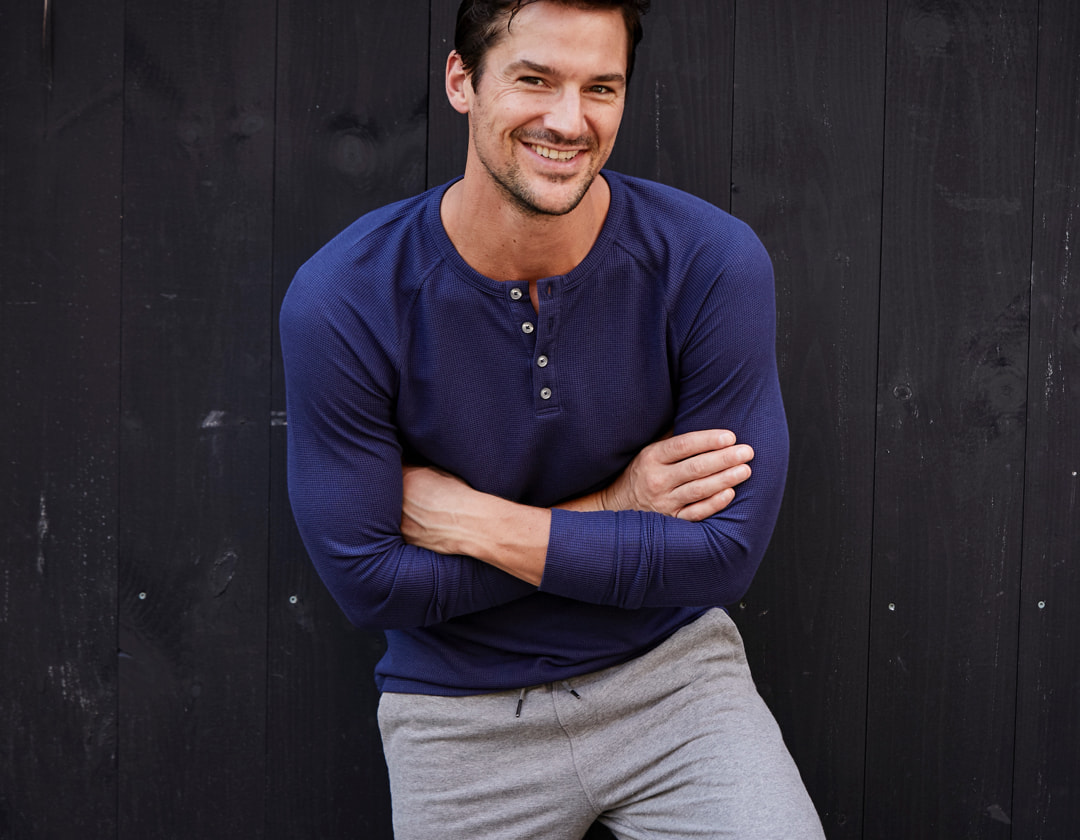 So what other options are ideal for springtime weather?
Long-sleeve shirts known as henleys are ideal for springtime because they are warm enough to eliminate the need for several extra layers while being lightweight enough to have a full range of movement. Typically, a henley shirt is woven in a square or waffle-knit pattern. This fabric pattern helps to trap heat while remaining breathable.
Henley Options
While henleys are available basically wherever springtime clothing is sold, several retailers specialize in versatile, wearable outdoor and active attire. One of these retailers is Mack Weldon.
Mack Weldon specializes in simple yet stylish men's basic fashion. This includes a variety of items and the Warmknit Waffle Henley is a desirable addition to any springtime wardrobe. Made of a blend of fabrics formulated to be both warm and moveable, this henley is a fashionable and luxurious item for the modern man or anyone else who wants to make smart and valuable clothing choices.
When it comes to other henley options, most retailers and search engines will be helpful even if a finger slips and you misspell the word "henley." It is a distinct type of shirt that is flattering to a wide variety of shapes and sizes and in addition to higher-end, luxury quality options like those from Mack Weldon there are styles and prices for every size and budget.
While most henleys are long-sleeved, it is possible to purchase versions with three quarter or short sleeves. These options could be good for the consumer who prefers a cooler arm while keeping their torso insulated and comfortable. Henley tank tops are also available, though they do not provide the warmth of their sleeved counterparts.
Bottom Line
Whether for stylistic or practical purposes, buying several versatile, lightweight, and warm henley shirts is a smart idea for anyone who wants to have safe wardrobe fallbacks that can be comfortably worn in all kinds of weather.
Mack Weldon manufactures comfortable and high-quality clothing for men who want to have a solid arsenal of stylish basics that can be worn and accessorized in a variety of ways, or even no ways at all. Other sellers offer even more varieties, and as the weather is becoming warmer but isn't quite warm enough to run around in shorts and tank tops, a happy medium must be found. Henleys are that happy medium.
Related Posts