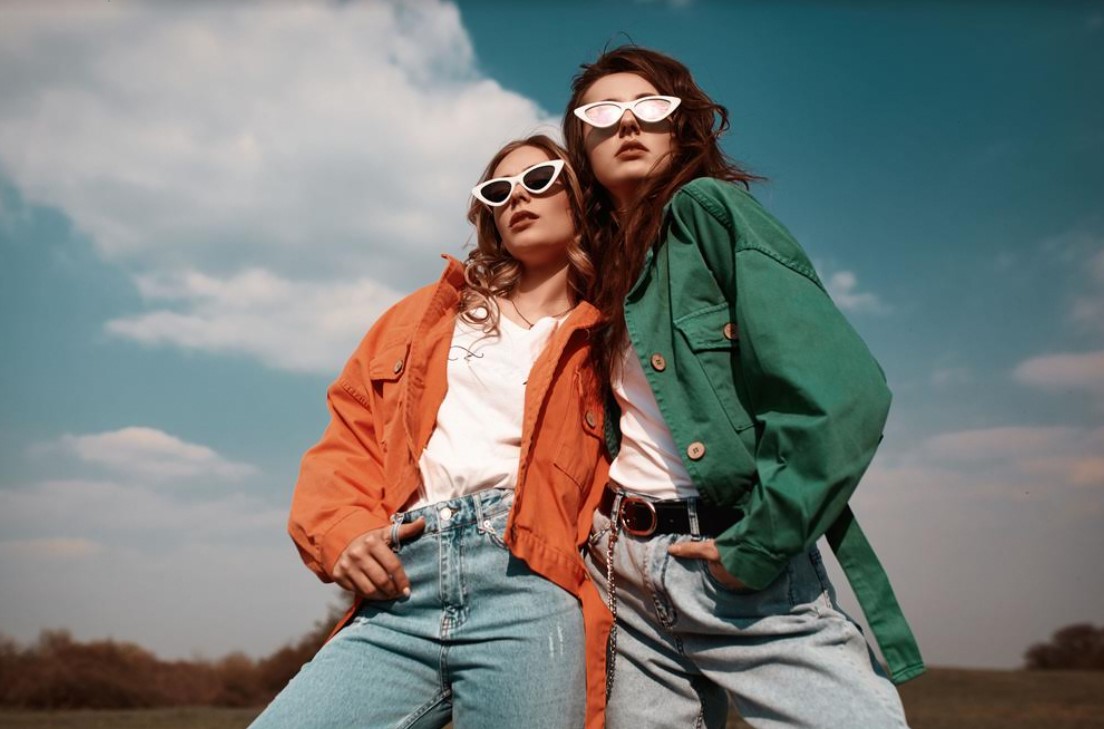 Sunglasses do more than just shield your eyes from the sun's rays. For decades, they have allowed people to see the world through the lens of glamor. The right pair becomes an instant outfit accessory that expresses personal style. Throughout modern history, certain eyewear shapes have risen again and again as staples of fashionable form and function. Below we explore some of the most iconic sunglass styles to find your perfect pair.
The Timeless Aviator
When you picture a classic aviator frame, one name likely comes to mind: Ray-Ban. Bausch & Lomb Eyewear asked them to design sunglasses for pilots that would both protect their eyes and reduce headaches caused by altitude and glare. The result was the now-iconic teardrop shaped metal frame with large lenses and thin metal arms. 
Part of the timeless appeal of aviators is how flattering they are on most face shapes. The top-heavy teardrop frames add balance and symmetry while the mirrored lenses give a cool, mysterious vibe. Plus, the wire frames are extremely durable and adjustable.
When shopping for aviators, purchase from reputable wholesale sunglasses dealers such as Olympic Eyewear to avoid cheap knockoffs. Look for sturdy metal frames with adjustable silicone nose pads for a customized fit. Gray, brown and green gradient lenses work well for both fashion and function. Go for mirrored or polarized lenses to cut glare and be sure your shades offer 100% UV protection.
Glitzy Cat Eyes 
For a seriously glam look, go with cat eye sunglasses. The defining pointy shape mimics feline eyes by curving up sharply at the outer edges. Historians believe the first cat eye style emerged in the 1950s, likely inspired by the exotic elegance of Egyptian hieroglyphs drawn with elongated pointed eyes. 
Contemporary designers keep reinventing the cat eye with unique embellishments like rhinestones, cutouts, prints and mixed materials. Oversize cat eyes add drama while smaller retro shapes ooze feminine mystique. To rock the cat eye trend, look for a flared shape that extends just past the edges of your face. Pointed corners draw the eye up and out for a feline lift.
Wayfarers: An American Classic 
Another enduring style, Ray-Ban wayfarers rose to prominence in the 1950s and 60s thanks to cultural taste makers like Audrey Hepburn, Bob Dylan, and Andy Warhol. The plastic frames are much lighter and less angled than traditional metal aviators, creating a casual, relaxed vibe. But the trapezoidal shape and thick frames still make a statement.
In the 80s, Ray-Ban brought back wayfarers with a new angle for the MTV generation. Musicians, Hollywood rebels and teen idols cemented wayfarers as an American-style staple. That popularity continues today with celebrities like Katy Perry, Justin Bieber, Beyoncé, and Snoop Dogg sporting the iconic look.  
Retro Rectangular Shades
Another blast from the past, rectangular sunglasses dominated eyewear fashion in the 80s and 90s. Essentially an updated take on the stereotypical nerd glasses shape, the bold rectangular look screams confidence when paired with the right outfit.
To try out the rectangular trend, choose frames that complement your face shape. Oval, round and heart-shaped faces look great in rectangular glasses. The strong lines lend balance and symmetry. Rectangular faces should opt for rounded squares or cat eyes to soften sharp edges instead. 
Conclusion
Whatever your personal fashion vibe, there is a pair of sunglasses out there to match. Tracing the evolution of iconic styles throughout modern history gives insight into current eyewear trends. Use our guide to discover your perfect shades. Then grab extras in different colors and materials so you're prepared for any occasion that calls for instant glamor.
Related Posts