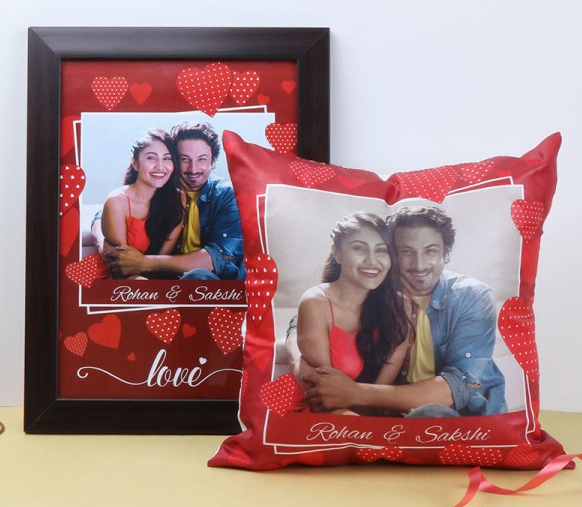 A wedding anniversary is the most special day in a couple's life. This special day celebrates the moment when two people get connected and promise to stay together forever, regardless of how hard the times get. Their love and bond increase with years. Now, picking a gift for your wife whom you love so deeply can often be a hard decision to make. Thus, the best idea is to not purchase a regular gift but rather choose a personalized gift item. Here are 5 best thoughtful personalized anniversary gifts for celebrating the day with your dear wife.
A delicious personalized cake
The best thing about a cake is that it can double the joy of celebration for any occasion. You can choose any cake and get it personalized with a romantic photo of you and your loving wife together. Make sure to choose the cake as per her choice and taste to make the anniversary celebration more special for her.
A customized photobook
Your loving wife loves you and your family unconditionally, thus a photo book is an ideal way to show how much you praise her. Get a photo book customized with a theme and fill it up with your favorite pictures. Keep her in the spotlight in this photo book with thoughtful loving notes from the entire family.
A personalized mug
If you are looking for something that can be used by your partner every day, then choose a personalized mug. Get the mug personalized with a cute or romantic picture that you think will bring a smile on her face. As coffee or tea mug will be used by her daily, you will always be on her sight, even when you are away for work.
A makeup kit
When it comes to personalized gifts for someone special, combining practicality with fashion will always give an amazing outcome. Choose a beautiful makeup kit and make it customized for your wife by adding some beauty essentials used by her daily. These beauty products can be lipsticks, moisturizer, face wash, kajal, eyeliner and more as per your wife's choice. Make sure you choose the right products from her favorite brand.
A personalized cushion
This is a special gift that your dear wife will always cherish by using it as a home décor item. A customized cushion will be a beautiful anniversary gift for both of you that can be used in the drawing-room or bedroom. You can get it personalized with a romantic picture of you both together. It will also help you feel together when you or your partner is away from you in a different city for work. This will be a thoughtful as well as a beautiful personalized gift for anniversary for your wife.
A personalized gift makes the present unique and exceptional for the receiver. Thus, if you want to gift something unique to your wife, choose personalized gifts.
Related Posts